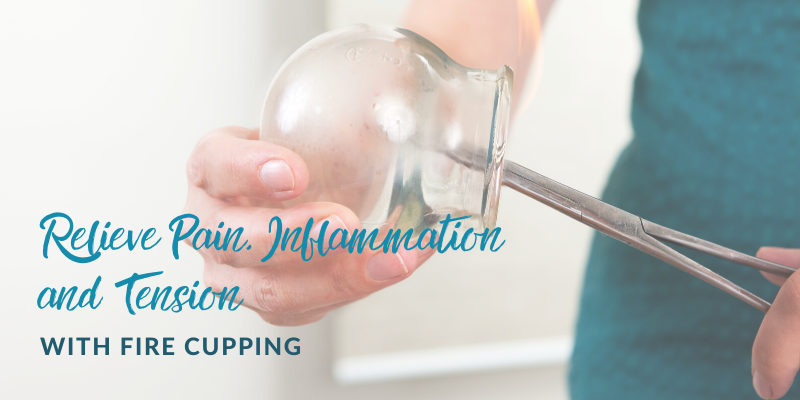 Fire cupping is a treatment used in complementary and alternative medicine (CAM). It is a great treatment to incorporate with massage therapy, acupuncture treatments or done all on its own.
What is Fire Cupping?
Fire cupping is done by lighting an alcohol swab on fire and bringing it into the inside of the glass cup. Then it is quickly removed and the glass cup is placed onto the skin. The heat from the fire creates the negative pressure by pulling the oxygen out of the cup. This negative pressure creates a pulling and stretching action on the muscle tissue.
This action loosens and stretches the connective tissue, breaks up and drains stagnation, while increasing blood and lymph flow to the skin and muscles in ways not possible using compression techniques alone.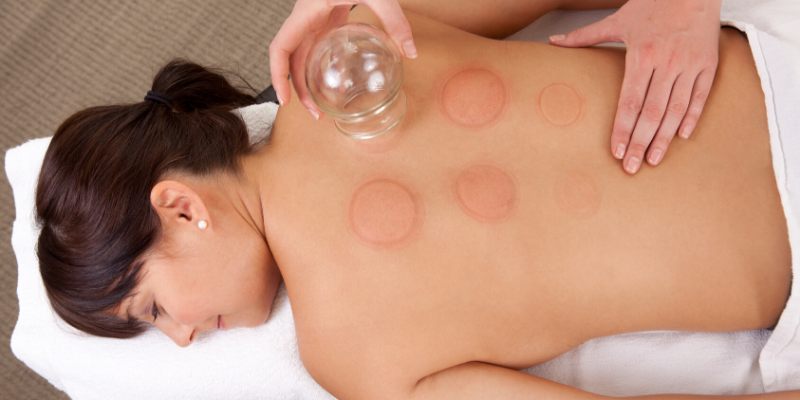 Benefits of Fire Cupping
It helps relieve pain, inflammation and toxicity in the surrounding tissue. It is also beneficial for repetitive strains, chronic fatigue, deep tissue release without discomfort, relief from joint pain and strengthens the immune system.
Fire cupping can be done for relaxation as well. The pulling action from the suction engages the parasympathetic nervous system, thus allowing a deep relaxation to move through the entire body.
Book a fire cupping session with Shelley Hoffart
Shelley is a Registered Massage Therapist who specializes in fire cupping. Try this treatment by booking a massage.