Registered Massage Therapist
Shelley Hoffart is an experienced Registered Massage Therapist (RMT) who has been practicing massage therapy full time since 2005. Having a gymnastics and sports related background, she has a complete understanding of how the body works and dealing with injuries.
Shelley focuses in therapeutic massage and is fully certified in fire cupping. Whether your need is to have a moment of relaxation, reduce muscle tension or attain relief from chronic pain, Shelley has the therapeutic skills to enhance your overall sense of well-being.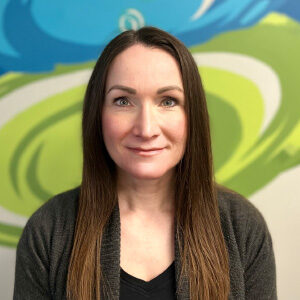 Her massage treatments can be an important part of your health maintenance plan by reducing or eliminating pain and getting you back to enjoying life.
In her spare time, Shelley enjoys outdoor adventures with her dog Brosha and is an avid cyclist.
Book with Shelley Hoffart, RMT:
HOURS OF OPERATION
Mon: 7AM - 7PM
Tues: 7AM - 7PM
Wed: 7AM - 8PM
Thurs: 7AM - 7PM
Fri: 7AM - 5PM
Sat: 7AM - 2PM
Sun: 10AM - 3PM
Copyright © 2023 Movement Performance & Health. All rights reserved.