We offer a variety of products including health supplements, massage and stretching tools, sleep enhancement products, and pain-relief to purchase at the clinic.
You can also purchase 60 or 90-minute massage gift certificates.
Questions about these products? Email us at or talk to us in the clinic.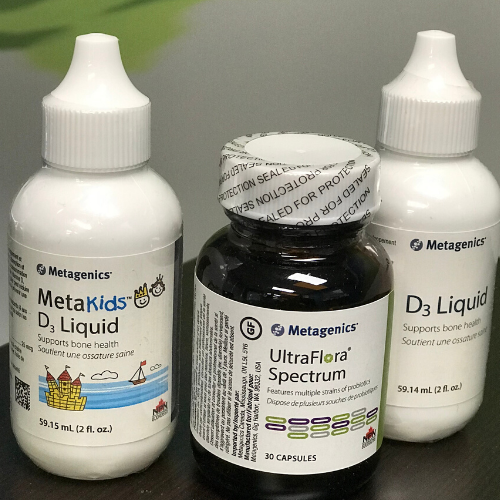 Order Metagenics Supplements Online
Metagenics provides scientifically formulated nutritional supplements that deliver health benefits. Products include magnesium supplements, vitamins for kids, adults, seniors and prenatal vitamins.
Order online to have your products ship directly to your home through our account.