By Dr. Alyssa Cochrane, Dr. Ac, BA
Pregnancy is an exciting time, full of anticipation and celebration. As your body changes and adapts to accommodate new life, it can sometimes be accompanied by uncomfortable symptoms. Acupuncture is a safe and gentle way to support the changes in your body and can help manage uncomfortable symptoms.
How does acupuncture help during pregnancy?
Acupuncture can help pregnant women boost their overall energy and mood as well as manage uncomfortable symptoms such as:
Morning sickness, heartburn, and changes in appetite
Pregnancy related pain such as sciatica, back pain, and carpal tunnel
Edema (swelling)
Headaches
Sleep issues
Constipation and Hemorrhoids

Acupuncture for labour and delivery
Towards the end of pregnancy, acupuncture can be helpful in preparation for labour as well. Studies show prebirth appointments offer therapeutic benefit to the cervix, pelvis, and overall labour and delivery experience.
Once you are over 40 weeks (or slightly earlier, if recommended by midwife or OBGYN) there are also points that can be used to help aid in the promotion of labour. You can also use acupressure points home to continue the benefit of your acupuncture treatment. Acupressure points can also be effective to use during labour and delivery.
Acupuncture for post-partum and breastfeeding
Additionally, acupuncture can be helpful for postpartum women. It can help boost your mood, address post-labour pain and provide breastfeeding support, with points specifically used for lactation and for symptoms of mild-moderate mastitis.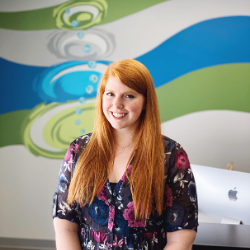 Book acupuncture during your pregnancy with Dr. Alyssa Cochrane
Whether you want to help manage the uncomfortable symptoms of pregnancy or see how you can use acupressure points at home to help with labour and delivery, book a treatment with Dr. Cochrane. Call the clinic for available appointment times at 403-457-6683, or book online today!
Sources
Betts, D. Acupuncture for Prebirth Treatment: An Observational Study Of Its Use In Midwifery Practice. Medical Acupuncture, 17(3), 16-17. Retrieved from

https://www.researchgate.net/publication/284625163_Acupuncture_For_Prebirth_Treatment_An_Observational_Study_Of_Its_Use_In_Midwifery_Practice
da Costa, N., Monteiro Holanda, S., Moura Barbosa Castro, R., de Souza Aquino, P., & Bezerra Pinheiro, A. Nursing and advanced acupuncture for relief of low back pain in pregnancy. . doi:
https://doi.org/10.1590/1982-0194201900067
Hantoushzadeh, S., Alhusseini, N., & Lebaschi, A. The effects of acupuncture during labour on nulliparous women: a randomized controlled trial. Australian and New Zealand Journal of Obstetrics and Gynaecology, 41(1).
Neri, I., Pignatti, L., Fontanesi, F., & Facchinetti, F. Acupuncture in Postdate Pregnancy Management. Journal of Acupuncture and Meridian Studies, 11(5), 332-336. doi:https://doi.org/10.1016/j.jams.2018.06.001