(currently on maternity leave)
Acupuncturist, Traditional Chinese Medicine
Dr. Alyssa Cochrane is a Doctor of Acupuncture (Dr. Ac) and holds a Bachelor of Arts degree from the University of Lethbridge. Her focuses include:
Acupuncture
Chinese herbal medicine
Cupping
Auricular Treatment (ear seeds)
Gua Sha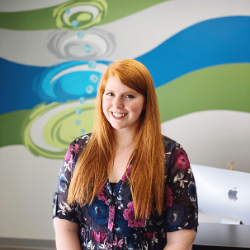 After completing her BA, Dr. Cochrane was inspired while working at a clinic to return to school to become a DTCM/Acupuncturist. She saw the difference acupuncture made in the lives of the patients and felt the benefits from experiencing treatments herself.
While attending the Canadian Institute of Traditional Chinese Medicine, she took a very active role in her school's student clinic, as well as at the offsite clinic offered through The Alex Community Health Centre. She graduated from CITCM with academic honours in 2019.
While maintaining a general practice, Dr. Cochrane has a passion for working with digestive health and women's health and strives to provide high-level care and support for all of her patients.
When Dr. Cochrane is not in the clinic she enjoys spending time reading, baking, spending time in the park with friends, and boxing/Muay Thai.
There are many health conditions that can benefit from regular Acupuncture treatment, such as:
Pain Management
Headaches/Migraines
Digestive Support (IBS)
Fertility Support
Stress and Fatigue
Menopausal Symptoms
Endometriosis/PCOS
Extended health benefits for Acupuncture may cover all or a portion of Acupuncture treatments.
Book an appointment with Dr. Cochrane
HOURS OF OPERATION
Mon: 7AM - 7PM
Tues: 7AM - 7PM
Wed: 7AM - 8PM
Thurs: 7AM - 7PM
Fri: 7AM - 5PM
Sat: 7AM - 2PM
Sun: 10AM - 3PM
Copyright © 2023 Movement Performance & Health. All rights reserved.