Today, massage therapy is offered in businesses, clinics, hospitals and even airports. With so many massage therapists to choose from in Calgary, it can be hard to know how to choose the right massage therapist for you.
Here at Movement Performance & Health, our massage therapists are hand selected to join our multidisciplinary clinic and collaborative team.
Before we share tips on how to best choose your massage therapist, it's important to review how massage therapy can benefit your health. Whether you are dealing with an injury, chronic pain or are just looking to relax, massage therapy offers numerous benefits such as:
Reduces muscle tension
Improves recovery from sports injuries
Improves frequency and severity of headaches
Improves circulation
Stimulates the lymphatic system
Reduces stress
Enhances relaxation
Improves joint mobility and flexibility
Improves skin tone

What should you consider when choosing a massage therapist?
Here are 3 things to consider when choosing your massage therapist.
1. Fits your schedule.
Practically, you need to choose a massage therapist who aligns with your personal schedule and the ideal time you would like to book your massage. For example, if you prefer to book a massage over your lunch hour or after work hours.
With 7 therapists, we have availability every day of the week, as well as from as early as 9am until 7pm. Check out our easy online booking process to see which therapist fits your schedule.
2. Offers the type of massage or technique you need.
Consider what type of massage are you looking for and your ultimate goal. Are you seeking relaxation or do you need to treat a specific injury or pain area? Do you need a specific type of massage such as prenatal or sports massage? Understanding what your goal is and what techniques you may need such as Graston or fascial release will guide you in which therapist is the best match for you.
If you have questions about the type of massage you may need or what specific techniques may be right for you, be sure to contact us via email at .
3. Meets your comfort level.
Finding someone you are comfortable with is key. Communication before, during and after the massage will ensure you get the treatment you need. This is often done after trying and meeting a massage therapist for the first few times you have a massage treatment. Remember, finding the best match will give you the best outcome.
Meet our massage therapists at Calgary's Movement Performance & Health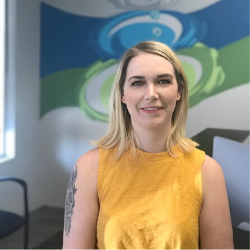 Sarah specializes in therapeutic, deep tissue and stretching. She can integrate cupping, myofascial release, trigger point release and cross frictions into your treatment plan. Sarah, like the whole team at Movement Performance & Health, is a constant learner and has taken additional training in temporal mandibular joint dysfunction (TMJ) therapy and is very proficient at assisting with jaw pain.
David is a fully certified RAPID Neurofascial Reset specialist. RAPID is an evidence-based, soft tissue, therapeutic technique that quickly alleviates tension and restrictions within muscles, tendons, ligaments, fascia and nerves. David is also a deep tissue therapist. He integrates stretches and exercises into his treatments. He is very proficient in treating chronic pain and sciatica.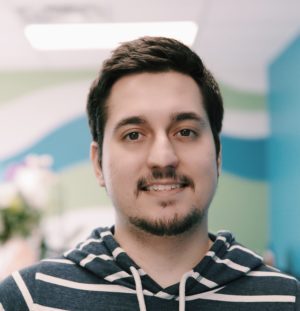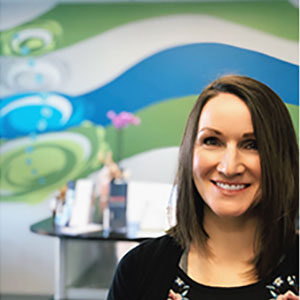 Shelley is a very experienced massage therapist at Movement Performance & Health with over 15 years of hands-on experience. She specializes in deep therapeutic massage. She is fully certified in fire cupping and incorporates the cupping into her treatments. She utilizes deep tissue work, and having been an elite gymnast is able to incorporate her sports background into her treatments.
Cillian is proficient in many types of massage including deep tissue massage and also relaxation. He performs an assessment and special testing to better understand and determine the most appropriate approach for his clients with musculoskeletal conditions or injuries.
Cillian has a special interest in helping those with acute and chronic pain relief. He stresses great importance of getting his clients back to activities of daily life and beyond.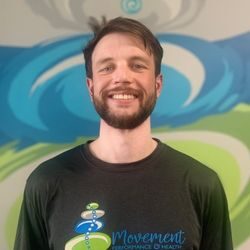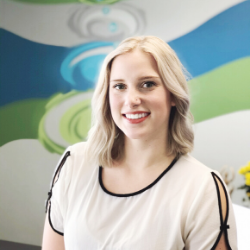 Jensen is certified in Graston techniques and incorporates it into her therapeutic massage. She is focused on diminishing pain and helping all her clients maintain an active lifestyle. Jensen is a former varsity ball player and enjoys working will all types of athletes and weekend warriors.
Natalie enjoys treating concussions, tension headaches, sports injuries and TMJ issues, and also has a passion for aromatherapy and integrating essential oils into her treatments. Natalie also has an athletic background playing rugby and can relate to many sports injuries that occur.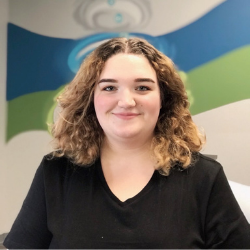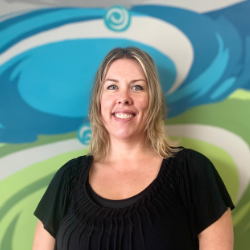 Sam is the newest member to the Movement Performance & Health Massage team, but has been in the healthcare industry for many years. She is proficient at deep tissue treatments and also enjoys providing relaxation treatments as well.
Final tip: it's ok to try more than one massage therapist
It is very common and absolutely ok to try several massage therapists. At our Calgary clinic, our team is truly collaborative. Our patients and solving their issues are always the top priority.
Ready to book Calgary's best massage?
At Movement Performance & Health, our experienced team of massage therapists provide top-quality massage therapy treatments. We offer massages 7 days a week! Come see for yourself why we're 5-star rated.