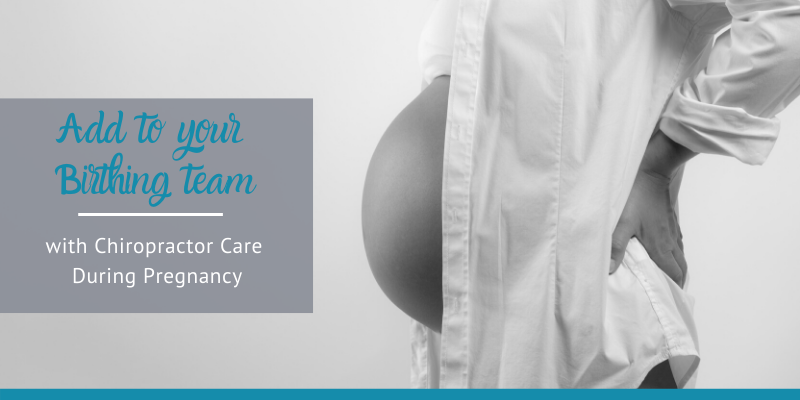 The process of conceiving, carrying and birthing a tiny human is a lot of work. Not just physically, but mentally and emotionally.
As a pregnancy progresses, a lot of biomechanical changes take place. The centre of gravity for the body changes, the spinal curves change, posture compensates for it, and as the hormone Relaxin gets pumped through the system, the joints start to loosen in preparation for labour. All these things can lead to low back pain, pelvic pain, sciatica, and even things like headaches and carpal tunnel syndrome.
Having regular chiropractic care throughout these stages can be extremely beneficial. Benefits of prenatal chiropractic treatments include reduced back and pelvic pain and relieving fatigued, aching muscles.
Choosing your Chiropractor
All chiropractors get trained to work with pregnancy. Integrating safe manual adjustments, soft tissue therapies, and exercises are all tools chiropractors use to help prenatal patients be pain-free and enjoy their pregnancy.
But a few chiropractor doctors choose to specialize in prenatal and postnatal care with continuing education such as the BirthFit certification.
What is BirthFit?
Giving birth may be the most athletic event of your life. BirthFit consists of integrating four principles to help support you through your pregnancy:
Fitness
Nutrition
Mindset
Connection
Birthfit certified chiropractors not only adjust patients and help with muscle tightness but integrate the functional progressions that BirthFit teaches. These exercises are great to address pain throughout pregnancy, train for labour and keep the body strong.
They are also used in postpartum treatment, as care after labour is just as important as before, for mom and baby.
Dr. Samantha de Castro provides prenatal, postnatal and family chiropractic care. She is also a BirthFit professional, integrating fitness, nutrition, mindset and connection in the care of prenatal and postpartum mothers.
Start a healthier and stronger pregnancy today. Book your initial chiropractic visit with Dr. de Castro.
Let us be part of your birthing team
The Team at Movement Performance & Health pride ourselves on providing a space where are patients feel comfortable, safe, connected and cared for. We also offer Acupuncture, Nutrition Therapy Services and positive mindset resources using Hypnosis.