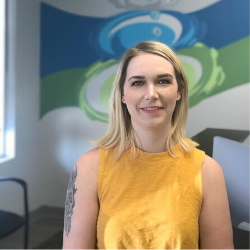 Sarah has completed extra courses and training in temporomandibular joint (TMJ) therapy. She works directly with dentists and orthodontists in the Calgary area to help correct TMJ dysfunction.
Sarah is passionate about helping others and through her work as a massage therapist she is able to enhance others physical and mental well being.


HOURS OF OPERATION
Mon: 7AM - 7PM
Tues: 7AM - 7PM
Wed: 7AM - 8PM
Thurs: 7AM - 7PM
Fri: 7AM - 5PM
Sat: 7AM - 2PM
Sun: 10AM - 3PM
Copyright © 2023 Movement Performance & Health. All rights reserved.