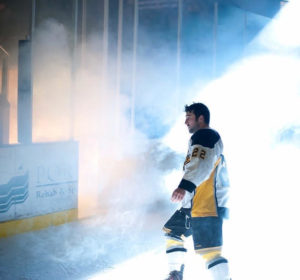 What is Hypnosis?
Hypnosis is a trance state often compared to a pure physical as well as a mental state of relaxation.  It is characterized as being open to positive suggestibility and heightened imagination. This may enable one to be in a high focused attention state which yields many benefits. A person in this state is still aware of what's going on around him or her and is in control at all times. It is not a medical treatment.
Guided Imagery/Hypnosis for Athletes
"Peak Performance, Visualization & Relaxation"
Hypnosis has the ability to relax the mind while getting rid of stored stress in the body. Hypnosis for stress reduction is an easy and inexpensive way to address stress and remove harmful thoughts that can lead to decreased performance in sports.
The brain recognizes constant pressure and stressors as "danger" and puts your body in a 'fight or flight" survival mode.  This is a natural process and is required in many sport scenarios. However, being in this state for extended periods of time, has adverse effects on the body and performance.  When you are having difficulty coping with stress or simply have too much stress, your immune system is affected, decision making is compromised and overall performance suffers.
Elite athletes understand that optimal performance depends on the right state of mind. When athletes train their bodies, they also condition their mind to improve perception, attention, cognition, and memory.
Hypnofertility® & Pregnancy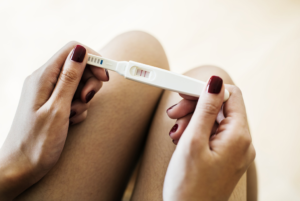 "A safe and powerful way of increasing fertility "
You have probably gone to considerable lengths to keep your body free of toxins and exposure to any harmful elements. Why then, would you allow destructive emotions, thought patterns, or subconscious thoughts block or damage the fragile environment needed to conceive? Worrying is negative self-hypnosis. We can help you to transform that fearful energy into a powerful, constructive force.
Hypnofertility® brings positive change toward your goal. Hypnotherapy is safe, requiring no drugs or expensive equipment. It complements virtually any medical procedure with impressive results, often making any such procedure more effective.  We will also support you throughout your pregnancy to maintain a positive mindset. We will turn those negative thoughts into positive changes to ensure a healthy pregnancy. 
Stress Reduction
"Stress Reduction" Hypnosis, is a natural restorative process that releases tension through awareness and guided Imagery 
Most people find Hypnosis for stress to be very soothing because it relaxes the mind while getting rid of stored stress in the body. Hypnosis for stress reduction can be of benefit for both coping with stress and fighting the harm it causes.    
Many of us are under constant pressure, facing one stressful situation after another. If you think about it, the fast-paced life we live can only result in continuous stress!
If stress is not managed well it causes many problems, , you become forgetful, you lose focus, you get irritable, relationships suffer, and your immune system can weaken (which can result in various illnesses). Additionally a lack of restful sleep will impact both your mood and your outlook on life.
With Stress Reduction Hypnosis you can learn to respond to stressors in a more resourceful way. Reducing negative stressors, over time, will support you in countering the possible adverse effects of too much negative stress . Stress Reduction Hypnosis will support you in the process of FEELING better physically, mentally and emotionally.
Often Asked Questions
Does hypnosis work for everyone? 
This varies from person to person as someone may be able to relax more easily than another. However, most people are able to enter a light state of trance. Light trance is generally enough where almost everyone can benefit from hypnosis.
Will I lose control of myself?
There is absolutely no loss of control during hypnosis. You will be able to hear and respond to everything the hypnotherapist says and you will remember what happened in our session.
Can hypnosis can make me super-strong, fast or athletically talented?
While hypnosis is used to enhance performance, it cannot make people stronger or more athletic than their existing physical capabilities.  Performance is often associated with mental determination and focus and these are what we improve
How many sessions will I need?
Every person is different, we will create a personalized plan during the first consultation and align the plan with your needs and wants.  As we achieve results we can modify your plan