Special offer on massage for Calgary Teachers
The last month of school is here! We know our amazing teachers in Calgary may be in need of some extra relaxation this month.
Until June 30, 2021, we are offering teachers $20 off a 60 or 90-minute massage with any of our practitioners.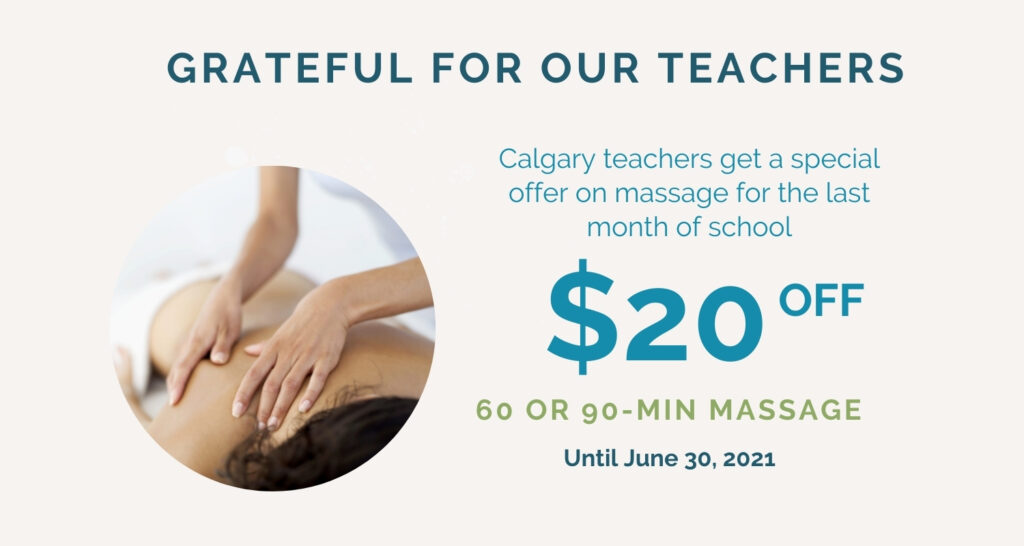 How it works:
Book your massage online or call us at 403-457-6683.
Please bring your ID when you come in. If you are not already set up with direct billing, we will get you started.
No limit. You can come every week if you like!
From all of us at MPH, thank you for all you do!
HOURS OF OPERATION
Mon: 7AM - 7PM
Tues: 7AM - 7PM
Wed: 7AM - 8PM
Thurs: 7AM - 7PM
Fri: 7AM - 5PM
Sat: 7AM - 2PM
Sun: 10AM - 3PM
Copyright © 2023 Movement Performance & Health. All rights reserved.