Registered Massage Therapist, RAPID NeuroFascial Reset
Petr graduated with the Master's degree in Kinesiology / Sports science from the University of Palacky in the Czech Republic. He was always interested in human Physiology, Anatomy and Biomechanicanics of soft tissue injuries.
As a therapist and as a person, Petr has been always passionate about helping others. He strongly believes in a unique approach to each and every client. Throughout his treatments, he uses a variety of therapeutic techniques, such as Deep tissue, Trigger point therapy, Rapid neurofascial reset, Myofascial release and others. He also believes that knowledge is power, so he continues his education in the field of massage therapy.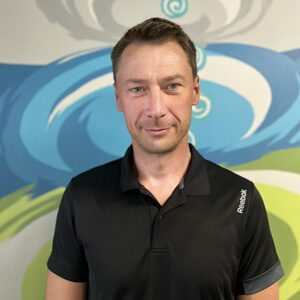 In his spare time, Petr enjoys spending the time outdoor with his family. Hiking, Camping, Swimming, Rock-climbing and winter sports are some of his favourite activities.
HOURS OF OPERATION
Mon: 7AM - 7PM
Tues: 7AM - 7PM
Wed: 7AM - 8PM
Thurs: 7AM - 7PM
Fri: 7AM - 5PM
Sat: 7AM - 2PM
Sun: 10AM - 3PM
Copyright © 2023 Movement Performance & Health. All rights reserved.