Osteopathy is for people who want to treat the cause of their pain instead of masking symptoms. A manual osteopath works by treating the body as a whole. They maintain, improve and restore the structure and function, working with the body's ability to heal itself.
It is a gentle hands-on treatment assessing and using four modalities:
Viscercal (organs)
Craniosacral (skull, hips and spinal column)
Fascia (soft connective tissue throughout body)
Osteoarticular (bones and joint alignment)
All four modalities are gentle and specific to the patient's needs for each separate treatment day they come in.

All kinds of people can benefit from a manual osteopathic treatment from elders to babies, athletes and pregnant women.
Osteopathy can help a variety of common conditions including:
sports injuries (whiplash, tennis elbow)
back, neck, or joint pain
postural problems
headaches​​ and TMJ
digestive issues
insomnia and vertigo
pre & post natal issues
It's recommended to wear comfortable clothes you can move in as the treatment is hands on with gentle shifting of the body and often involves changing positions from laying, sitting and standing.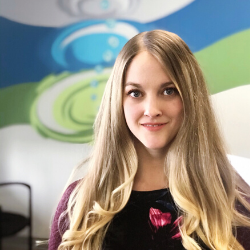 Book with Amanda Felt
Amanda Felt is a Manual Osteopathic provider and Registered Massage Therapist. She employs a variety of techniques including Osteoarticular, Visceral Manipulation, CranioSacral and Advanced Fascia Release.