Registered Massage Therapist
Natalie is a 2200-hour Mount Royal massage therapy graduate. She chose massage therapy as her career as she sees the value of how massage can help so many people. Natalie played rugby for several years and suffered many injuries, that led her to see sports massage therapy and she has not looked back.
With any injury Natalie's go-to is manual therapy. She now enjoys treating clients with concussions, tension headaches, sports injuries and TMJ issues. She also enjoys helping others with pain management.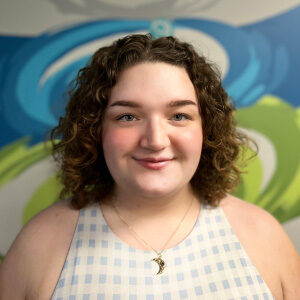 Natalie is an avid learner and is excited to begin learning new modalities that she can incorporate into her practice. She also has developed a passion for aromatherapy in her time at Mount Royal and enjoys including it in her massage!
In her free time, Natalie enjoys relaxing at home, going for hikes, and enjoying time with friends.
Book with Natalie Stefiuk
HOURS OF OPERATION
Mon: 7AM - 7PM
Tues: 7AM - 7PM
Wed: 7AM - 8PM
Thurs: 7AM - 7PM
Fri: 7AM - 5PM
Sat: 7AM - 2PM
Sun: 10AM - 3PM
Copyright © 2023 Movement Performance & Health. All rights reserved.