Registered Psychologist
Dr. Naomi Popeski is a Registered Psychologist and holds a PhD in Psychology. Dr. Popeski believes self-care is so important to help improve overall well-being and works collaboratively with her clients in a safe space with empathy and no judgement to help them move towards their goals to achieve healthy and meaningful change.
Dr. Popeski strives to empower her clients by providing strategies to help identify ways of coping, ways to feel safe, and ways of taking back some control in their lives. She works with adults who experience: depression, anxiety, and grief/loss.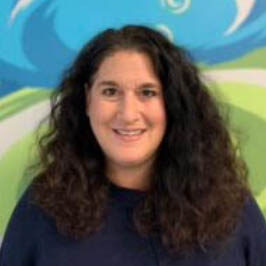 Other areas of practice include pregnancy/postpartum anxiety and mood changes, relationship issues and stress. Dr. Popeski also provides counselling to couples who are experiencing challenges to reduce conflict and improve their relationship.
Therapeutic approaches that is used in her practice include:
Cognitive-Behavioral Therapy
Mindfulness
Solution-Focused Activities,
Person-Centered Therapy
Emotion Focused-Therapy
Acceptance Commitment Therapy
Brainspotting (BSP) Therapy is provided as a brain-body based therapeutic tool to help access, process and heal from unresolved trauma and negative emotions. BSP can be used to help with many mental health conditions as well as improve sports performance and relieve chronic pain.
All these techniques are aimed at you to live your life with you in control!
*In order to support balance in her client's life, Dr. Popeski provides in-person and online (video/phone) sessions and evening appointments.*
Book with Dr. Naomi Popeski
HOURS OF OPERATION
Mon: 7AM - 7PM
Tues: 7AM - 7PM
Wed: 7AM - 8PM
Thurs: 7AM - 7PM
Fri: 7AM - 5PM
Sat: 7AM - 2PM
Sun: 10AM - 3PM
Copyright © 2023 Movement Performance & Health. All rights reserved.