Chiropractor
Dr. Hodinsky graduated from the University of Alberta with a Bachelor of Science in Kinesiology before heading to Chiropractic school at the University of Western States in Portland, Oregon. Along with his Doctorate, he graduated with a combined Bachelor of Science in Human Biology. He is enthusiastic to share his passion for human movement with all Calgarians.
"As a chiropractor my main goal is to help you move better, move more often, and provide you with the tools and resources needed to take control of your own wellness journey."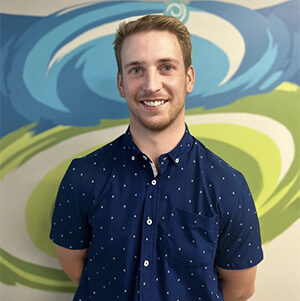 Understanding that no one individual is the same, Justin takes the time to understand each patient and their expectations. By combining a personal approach with evidence based therapies, he is able to provide exceptional care personalized to the unique health goals of each individual.
Dr. Hodinsky is a firm believer that movement is medicine and when he is not with patients you can find him in the mountains rock climbing, fly fishing, backpacking and enjoying all that the Canadian Rockies have to offer.
Book with Dr. Justin Hodinsky
HOURS OF OPERATION
Mon: 7AM - 7PM
Tues: 7AM - 7PM
Wed: 7AM - 8PM
Thurs: 7AM - 7PM
Fri: 7AM - 5PM
Sat: 7AM - 2PM
Sun: 10AM - 3PM
Copyright © 2023 Movement Performance & Health. All rights reserved.