Emily graduated from Queen's University with a Masters in Physical Therapy. Since then, Emily has continued to pursue further training in orthopaedic manual therapy, myofascial release, acupuncture, taping and pelvic floor courses.
She has also participated in a sports therapy placement in Brisbane, Australia to further study sports related manual therapy techniques. Her experience with a diverse clientele, including athletes, weekend-warriors, and overuse injuries has helped her develop her an approach to be pain-free and functional as soon as possible.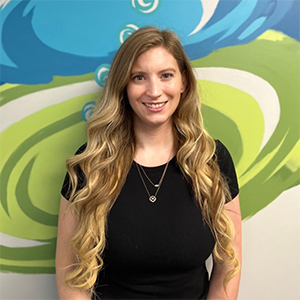 Emily's treatment style is hands-on, one on one with no assistants, using manual skills to release the muscles, mobilize the joints and then giving appropriate exercises to stabilize.
Emily continues to expand her knowledge in both woman's health and pelvic floor and using both internal and external techniques she treats a variety of pelvic floor dysfunctions such as incontinence, pelvic pain, pain with intercourse, prolapse, diastasis recti, pre and post-natal care.
With a background in competitive volleyball and volleyball coaching, she continues to maintain an active lifestyle. She currently enjoys beach volleyball, hiking, pilates, and travelling as often as she can.
HOURS OF OPERATION
Mon: 7AM - 7PM
Tues: 7AM - 7PM
Wed: 7AM - 8PM
Thurs: 7AM - 7PM
Fri: 7AM - 5PM
Sat: 7AM - 2PM
Sun: 10AM - 3PM
Copyright © 2023 Movement Performance & Health. All rights reserved.