Chiropractor
A born and raised Calgarian, Dr. Stephen Lawson is a second-generation chiropractor.
His father, Dr. Ross Lawson, practiced in downtown Calgary for 35 years and during that time was instrumental in establishing chiropractic as a regulated health profession with the Government of Alberta.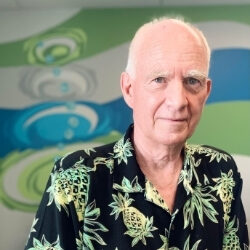 Providing chiropractic care to various types of patients, including young dancers and professional dance companies, enthusiastic athletes and professional sports teams, front line workers, teachers, and the elderly. Dr. Lawson cares for patients young and old from all walks of life.
Dr. Lawson has built his practice on providing great chiropractic care to his patients and serving the profession as a Council Member of the Alberta College and Association of Chiropractors. He has been integral in evaluating new chiropractic graduates to ensure competency in Alberta. Dr. Lawson is excited to be relocating his practice (Calgary Chiropractic Clinic South) to Movement Performance & Health. He is looking forward to working with like-minded professionals whose top priority, like his, are always the patients.
If you don't see Dr. Lawson at the clinic, you can find him woodworking or working alongside his children on their renovation projects.
Book with Dr. Stephen Lawson
HOURS OF OPERATION
Mon: 7AM - 7PM
Tues: 7AM - 7PM
Wed: 7AM - 8PM
Thurs: 7AM - 7PM
Fri: 7AM - 5PM
Sat: 7AM - 2PM
Sun: 10AM - 3PM
Copyright © 2023 Movement Performance & Health. All rights reserved.