MPH Health can provide custom computerized orthotics for its patients if required. It is believed that lack of proper care, ill-fitting shoes and general foot neglect are responsible for the majority of foot problems. It is important to understand your feet have direct impact on the rest of your body and support you with each step. A small abnormality in foot function can have a large impact on joints higher up in the body, causing pain and discomfort. If more serious conditions exist then referral to a podiatrist is given.
When you are running, the pressure on your feet can be three or four times your body weight. Even walking can produce more pressure than the sum of your body weight. American Podiatric Medical Association says that the average person takes 8,000 to 10,000 steps a day. That adds up to about 115,000 miles in a lifetime or more than four times the circumference of the globe. That is a lot of walking with ill-fitting shoes or painful feet.
Calgary hockey skate orthotics can also be provided to those athletes that require them in order to aid in the reduction of foot pain within their skate ultimately improving performance.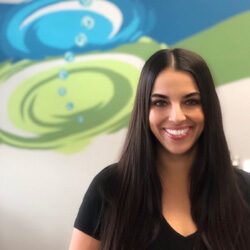 Book a Custom Orthotic Fitting with Dr. Madhu Brar-Hayer
Custom orthotic fittings are available at our clinic as well as on-site depending on availability.
HOURS OF OPERATION
Mon: 7AM - 7PM
Tues: 7AM - 7PM
Wed: 7AM - 8PM
Thurs: 7AM - 7PM
Fri: 7AM - 5PM
Sat: 7AM - 2PM
Sun: 10AM - 3PM
Copyright © 2023 Movement Performance & Health. All rights reserved.