Osteopath D.O., Osteopath for Athletes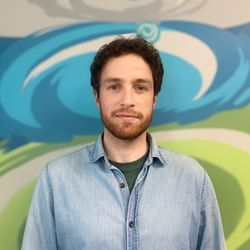 Antoine Rodriguez graduated from the Collège Ostéopathique Européen in France, 2016. After graduation, he spent 5 years practicing osteopathy in France before moving to Canada. His experiences have led him to work with different demographics such as infants, prenatal mothers, athletes and geriatric patients.
His practice of osteopathy is varied and adaptable to each patient, utilizing a large scale of skills which include deep tissue massage, myotensive, structural, functional/fascial, visceral and cranial techniques.
His passion for sports led him to pursue a certification in becoming a Sports Medicine Osteopath. Through the years, Antoine had the opportunity to work with his local running and soccer clubs in France and during this period, he helped athletes understand the cause of their injuries providing them with adaptive and efficient osteopathic treatments.
Antoine values health and overall wellbeing through nutrition, mobility, exercise and life environment and leverages his training to maintain optimal health of his patients through osteo-centric practices.
Book with Antoine Rodriguez