Registered Massage Therapist
Tanya is a compassionate individual focused on treating soft tissue injuries, chronic pain, headaches, and migraines with the general goal of helping people to improve their quality of life and stay active, and pain-free. She is an Advanced Clinical Massage Therapist, focusing on therapeutic and deep tissue techniques.
She has over 6 years of experience with treating painful conditions like plantar fasciitis, shin splints, tennis/golfers' elbow, TMJ dysfunction, rotator cuff injuries, whiplash, sciatica symptoms, and other hip dysfunctions.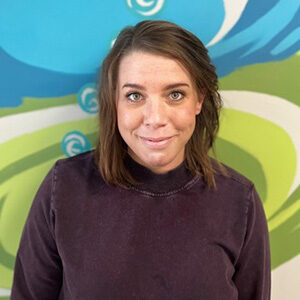 Tanya often combines Myofascial Release, Dynamic Cupping, Trigger Point Therapy, Orthopedic Massage, and Active Release Techniques in her treatments.
Some of her other qualifications include orthopedic massage, myofascial release, sport massage, and cupping. She is also a Certified Nursing Attendant.
In her spare time, Tanya enjoys mountain biking, playing pool, yoga, and further educating herself in other alternative medicine modalities. Tanya is passionate about Massage Therapy being a tool to help treat conditions we face day-to-day, and she looks forward to assisting you in your well-being.
HOURS OF OPERATION
Mon: 7AM - 7PM
Tues: 7AM - 7PM
Wed: 7AM - 8PM
Thurs: 7AM - 7PM
Fri: 7AM - 5PM
Sat: 7AM - 2PM
Sun: 10AM - 3PM
Copyright © 2023 Movement Performance & Health. All rights reserved.