You have brought a beautiful new life into this world.
Maybe this is your first, or it's your eighth!
Maybe getting pregnant was super easy, or maybe you needed assistance like IVF.
Maybe your labour was a breeze and all natural, or maybe you needed an emergency C-section.
No matter how it happened, you are now a mother. And you are now in the postpartum phase of your pregnancy.
But here is the thing, once you are a postpartum mom, it lasts forever! It is not something you can undo or that expires. It is a part of you for the rest of your life.

Working with women's health, I see a lot of postpartum patients, and it is one of my favourite areas to work in, because a lot of women don't realize how much chiropractic can do for them.
Once baby has entered the world, the focus shifts from the health of the mother to the health of baby. This is an issue mostly in Western culture, as many others throughout the world have a built in "laying in" period, where mom is supported fully to just rest. Family surrounds her, helping with the activities like cooking, cleaning and laundry. Mom's job is to recover and bond with baby.
So why don't we do that here? It's hard to say, but culture plays a big role. Mom's expected to go back to work within weeks of pregnancy, families flung far and wide. There are many factors.
This lack of recovery time can lead to postnatal depletion. Your hormones never really bounce back, your nutrition never really recovers, your physical self isn't at its best.
But mothers just tend to ignore these things…because they're moms now! Their families come first.
What if I told you that regardless if you are still pregnant, 4 weeks postpartum or 15 years postpartum, we can do the work to right the ship?
It is not normal to be exhausted constantly. It is not normal to pee every time you laugh. It is not normal to constantly be in discomfort.
Chiropractic, massage, acupuncture, nutrition, osteopathy, and hypnosis can all be integrated to address your physical body, your nutrition, your hormones and your mental health.
No matter where you are in your postpartum journey, we have a team at Movement Performance & Health that can put together a plan to help you be the best version of yourself.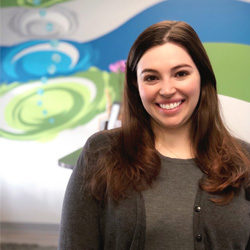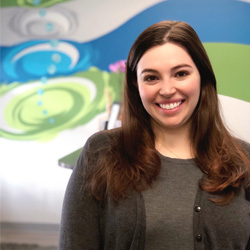 About Dr. Samantha de Castro
Dr. Samantha de Castro provides prenatal, postnatal and family chiropractic care. She is also a BirthFit professional, integrating fitness, nutrition, mindset and connection in the care of prenatal and postpartum mothers.
She believes in an holistic approach to wellness, utilizing techniques such as the chiropractic adjustment, instrument assisted soft tissue mobilization, cupping, nutrition, lifestyle changes and rehabilitation exercises.