Chiropractor
Dr. Bria's passion for chiropractics and conservative care stem from years of competitive athletics and the numerous musculoskeletal injuries sustained throughout.
After dealing with stress fractures from competitive track running, she decided to pursue a career in helping others avoid injuries preventing them from doing the things they love.
With every patient she emphasises the importance of education and empowerment to help equip them with the tools to help optimize their health.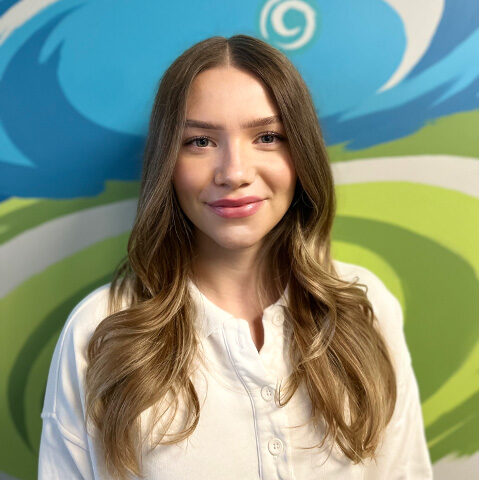 Dr. Bria is a graduate from the University of Western States in Portland, OR. Prior to completing her Doctorate of Chiropractics, she attended the University of Calgary in the Faculty of Kinesiology. During her academic career, she focused on exposing herself to numerous evidence-based treatment styles and techniques including Dynamic Neuromuscular Stabilization, McKenzie method, trigger point therapy, and various rehabilitation approaches. She has also taken additional training in the care of prenatal patients through the International Chiropractic Pediatric Association, gaining her Webster certification.
She believes in addressing the whole-body while utilizing a multi-modal approach to care. Therefore, her patients can always expect a uniquely tailored treatment plan based off a thorough assessment in order to accurately address their areas of concern. Whatever your health and performance goals may be, Dr. Bria looks forward to helping you work towards achieving them through a collaborative and evidence-based approach.
Outside of the clinic, you can find Dr. Bria enjoying the outdoors either hiking, skiing, or walking with her golden retriever Birch.
HOURS OF OPERATION
Mon: 7AM - 7PM
Tues: 7AM - 7PM
Wed: 7AM - 8PM
Thurs: 7AM - 7PM
Fri: 7AM - 5PM
Sat: 7AM - 2PM
Sun: 10AM - 3PM
Copyright © 2023 Movement Performance & Health. All rights reserved.